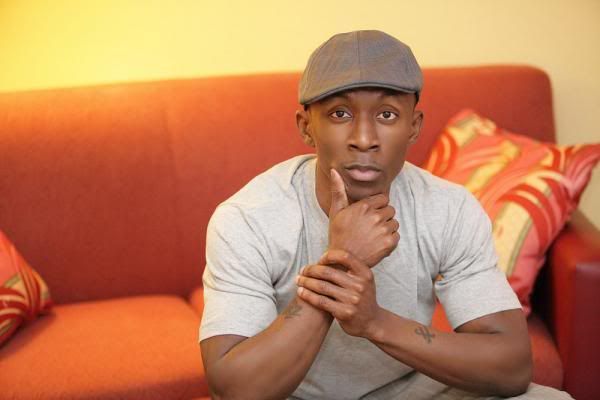 If you're looking for sex jams that don't pull any punches or cut corners, look no further then Amun-Ra Amani. With a smooth talk delivery, and spaced out beats, he makes easy conception music, so believe him when he says, "I write love songs now cuz' I'm grown."

Cody Blevins



How did your music career started?
I started doing music in 1995. Mainly hip-hop and since then, I have evolved into an r&b character. My new groove is called poetry and soul. It is a blend of hip-hop, pop, r&b and soul.
What's the message to transmit with your music??
The idea was to create music with a conscience, music with feeling. I write about love and relationships. My message is both intimate and tasteful.
What's your method at the time of writing a song??
Usually, I will choose a melody based on how it speaks to my heart. The chorus is composed before any verses are written. To stimulate the writing process it is not uncommon for me to work on three to four songs at one time. But ultimately, the power and depth of the lyrics is determined by the texture of the rhythm.
Which is your music influences??
As far as artists are concerned, there are many. I would have to say that I am greatly influenced by jazz, electronica, r&b, and soul genres.
What plans do you have for the future??
My dream is to build Amun-Ra Amani into a classic American brand, with sister companies in publishing, fashion and cosmetics, respectively.
Which has been the funniest prank you have been or took part while on tour or after a show??
Sorry. Can't recall.
If you guys were stranded in the middle of nowhere after a show or while on tour. The help is 65 miles away from where you guys are, ¿Who would you guys send to look for help? And if while the rest wait, there's no food and the only way to feed yourself is by eating each other, ¿Who would you eat first?
I would look for help, that way, if I were unsuccessful, I'd still have my pride, because I was alone, and would gladly die by myself. We're still talking about music right. Kidding.
Which country you guys would love to play?
I would love to perform in Brazil!
With which bands you guys would love to share stage??
Usher, Kylie Minogue, and Jamiroqui.
Are you OK, with the direction the band is going actually?
Absolutely. And I'd like to thank god, because for various reasons. I am blessed.
Check out more from Amun-Ra by going to: http://www.lastfm.es/music/Amun-Ra+Amani